Building Pathways from Criminal Justice to College
Context
The challenge of facilitating positive reentry for people coming out of prison has become an urgent public policy priority. The size of the prison population underscores the scope of this challenge; as of 2008, 2.3 million people in the United States and over 70,000 in New York State were incarcerated. Nearly 95 percent of those incarcerated will return to communities across the country; over 650,000 people are released from federal and state incarceration in the United States each year (Second Chance Act of 2007, Bureau of Justice Statistics 2004). In 2008, African American males ages 18 and over represented only 5% of the total college student population but 36% of the total prison population. Policy makers and community advocates are grappling with the task of identifying effective strategies for reintegrating the thousands of men and women who return home from prison, jail, or Alternative to Incarceration ("ATI") programs.
A substantial body of research suggests that education constitutes an effective strategy for reducing recidivism, increasing employment, and enabling returning community members to rebuild their lives, families and communities. This educational research suggests that programs which build the social capital and collective efficacy of formerly incarcerated students have considerable unexplored potential as strategies for enabling college access and success and, in the process, reducing recidivism and increasing pro-social behavior. It suggests that college access and success programs for the reentry population are likely to have multiple effects by virtue of their emphasis on increasing embeddedness in positive social networks as a core strategy. For the most part, that research has not been tapped by researchers and policy makers focused on the successful integration of students transitioning from the criminal justice system into college.
In New York City, a network has emerged in the last ten years to focus on building a pathway from criminal justice to college. This network focuses on rebuilding the lives of the over 70 thousand people who have fallen into the school-to-prison pipeline. These reentry organizations have identified higher education as a core strategy for reclaiming hope and possibility for people who have become enmeshed in the criminal justice system.
Project Description
The Center has formed a long term collaboration with the Reentry Education Network, College Initiative, and the Criminal Justice Initiative at Columbia University, to involved in providing post-secondary access and success for people with criminal justice designed to: (1) to document the collective impact of reentry education strategies on program participants and on the policies and practices of responsible criminal justice and educational institutions; (2) to systematically identify and analyze the mechanisms and strategies used to cultivate networks and social capital for the target populations, (3) to develop tools for assessing and building networks and relationships that increase access and success, (4) to share this information with a larger reentry education network in New York City and disseminate it nationally to stimulate increased attention to developing and researching effective postsecondary educational interventions., and (5) to increase the capacity of the member organizations and the Network to continue and expand their work.
Project Collaborators
The Center is collaborating with Reentry Education Network, a consortium of community based organizations, government agencies, and higher education institutions with the mission of building pathways to education for people with criminal justice histories, and to shifting public policy priorities from incarceration to education. The Center has formed a long term collaborative research relationship with College Initiative and its current and former leadership, Michael Carey and Benay Rubinstein. That work has been conducted in collaboration with Michelle Fine and the Public Sciences Project at CUNY Graduate Center. We are also partnering with the Criminal Justice Initiative, an organization led by Kathy Boudin and Cheryl Wilkins that aims to provide academic and professional training in the areas of incarceration and reentry for students at the professional graduate schools at Columbia University.
Project Resources
Building Pathways of Possibility from Criminal Justice to College: College Initiative as a Catalyst Linking Individual and Systemic Change
Susan Sturm, Kate Skolnick, and Tina Wu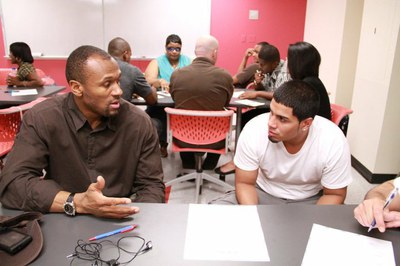 College Access Programs as Levers for Systems Change
Context
Five years ago, the Chair of Rutgers University's Board of Trustees raised the concern that Rutgers admitted very few students from its home communities of Newark, New Brunswick, Piscataway and Camden. Like many higher education institutions across the country, Rutgers University's diversity came mostly from suburban and international communities and not from the New Jersey's urban centers. In particular, low-income and first generation students from these urban communities hosting the campuses were not at Rutgers. Although there are programs funded by various government agencies and private organizations which are meant to facilitate the pathway for such students into and through postsecondary education, these programs have not produced broader impact on their schools and communities. They tend to serve small numbers of students, focus narrowly on addressing one aspect of a holistic problem, work in silos, or founder in the face of leadership changes.
Rutgers Future Scholars (RFS) was created under the leadership of President Richard McCormick as an effort to develop an effective and scalable response to these urgent challenges. Its immediate aim is to enable low-income, first generation students in New Jersey to successfully progress through middle school and high school, and enroll in and successfully complete a postsecondary education. The program provides holistic support for students at key transition points of their education, including the transition from middle school to high school and onto postsecondary education. Rutgers Future Scholars assures full tuition and fees for all Scholars who complete the program and gain admission through regular channels to Rutgers University. RFS forms partnerships and alliances across multiple stakeholders, including the Scholars and their families, Rutgers University, and the school districts and communities of Newark, New Brunswick, Piscataway, and Camden. Rutgers Future Scholars connects and builds on these existing resources to maximize their impact on students and to create contexts that enable low-income, first generation students to persevere and succeed in high school and college and complete their undergraduate degrees. When they partner with the relevant schools and communities, higher education institutions are well situated as anchor institutions to build pathways into and through post-secondary education for first generation students and underserved communities.
Through its work with the Center for Institutional and Social Change,, Rutgers Future Scholars has adopted social capital development and collective efficacy as its strategic framework. Rutgers Future Scholars builds the social capital of its student participants by providing a network of support, enabling Scholars to develop the relationships, knowledge, academic capabilities, identity, and financial resources to successfully navigate the transition from middle school to high school, to graduate from high school, and to enter and succeed in postsecondary education. at colleges and universities across the country.
Project Description
The Center for Institutional and Social Change is working in partnership with Rutgers Future Scholars ("RFS") and Rutgers University ("RU") leadership to identify, describe, and develop RFS' program model, strategies, and networks. The Center is helping to identify ways in which the program can build collective efficacy, and in turn, have impact on participating school districts and Rutgers University so that these institutions can create the conditions necessary for low income, first generation students in New Jersey to progress successfully through high school and to enter and thrive in postsecondary education. As part of this work, the Center is developing knowledge, tools, and strategies to be shared not only with RFS, but with scholars, practitioners, policymakers and students interested in educational access and success for underserved populations.
Project Collaborators
The Center for Institutional and Social Change is collaborating with many individuals directly involved with Rutgers Future Scholars as well as across Rutgers University. Our co-principal investigator is Courtney McAnuff, Vice President for Enrollment Management, Rutgers University. We work directly with Aramis Gutierrez, Director, Rutgers Future Scholars as well as the RFS team, including campus leads, program coordinators, program staff, and program supporters. As part of this project, we also engage in research with Rutgers University and school district faculty, administrators and staff.
Project Resources
The Future Scholars Program: Preparing Future Scholars for Rutgers & Readying Rutgers for Future Scholars
Katie Poynter and Susan Sturm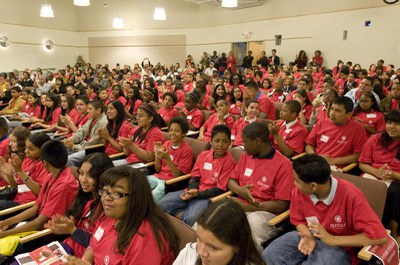 Building the Architecture of Full Participation
Context
The nation's industrial capitals have experienced steep decline over the past 60 years. From St. Louis to Chicago to Buffalo, Rust Belt regions have seen thousands of jobs disappear and large populations abandon once booming cities. Over the past few decades many place-based institutions anchored in these communities, especially colleges and universities, have become important engines of community renewal through a broad range of engaged activities aimed at advancing the goals of full participation. In Syracuse, New York, the University has embraced its role as a critical anchor institution in rebuilding its multiple communities—local, regional and global—and embarked on a series of long-term projects connecting knowledge and action and grounded in the affirmative vision of full participation, which we have collaboratively defined to mean creating institutions that enable all people to thrive, realize their capabilities, engage meaningfully in institutional life, and contribute to the flourishing of others. At the heart of this mission lies culture change strategies and shared goals organized around the University's vision, "Scholarship in Action." The Center works with Syracuse University to bring together diverse knowledge, stakeholders, resources and capabilities needed to sustain this work and to rebuild constituent communities.
Project description
Syracuse University (SU) and the Center for Institutional and Social Change have developed a long-term research collaboration to understand and facilitate the relationship between (1) engaged scholarship that addresses pressing public concerns, (2) the building of a diverse university that enables people from traditionally marginalized communities to participate and thrive, and (3) the cultivation of transformative leadership for social justice as part of an overall strategy of reducing inequality and advancing full participation, or what we term "institutional citizenship." Through strategic inquiry and larger reflective sessions, this collaboration is designed to connect research, teaching and engagement projects together, to support the ongoing work of change agents at Syracuse University, to offer frameworks and cross-cutting strategies for advancing full participation, to develop an understanding of indicators that both drive and track collective impact, and to build the capacity of transformative leaders with similar goals elsewhere. As a way to advance and focus this work, the Center has begun to map constellations of transformative leadership working together to address public problems through the University's Scholarship in Action (SIA) initiatives. How do SIA initiatives advance the full participation of faculty, staff, students, and community members, while also advancing research, teaching, and engagement that addresses significant issues affecting different communities? How does the building of institutional citizenship get incorporated into institutional policies and practices?
One major component of this work examines how research, teaching, and engagement projects in the context of SU's School of Education connect to each other, to Syracuse University's vision of Scholarship in Action, and to a larger set of problems in the world. This project seeks to understand how the School of Education's sustained engagement with projects aimed at transforming K-12 education in Syracuse can deepen the impact and sustainability of such projects and move the culture of the School of Education to support increased inclusion and public problem solving.
The Center's partnership with the Syracuse University team at Nottingham Early College High School (NECHS) involves deep and robust collaborative work including strategic visioning, reflective practice and assessment, as well as identification and documentation of best practices and the NECHS program model. Our collective efforts enable the academic success of NECHS students and advance the broader goals of the program.
The Center's collaborations at Syracuse University are designed both to support faculty, students and partners in their ongoing efforts to realize the vision of SIA, and to offer frameworks and strategies for building the capacity and sustainability of University-community partnerships with similar goals elsewhere.
Project collaborators
The Center for Institutional and Social Change collaborates with partners from Syracuse University and SU's School of Education. Our co-principal investigator is Nancy Cantor, Chancellor and President of Syracuse University and we work closely with Douglas Biklen, Dean of the School of Education and Professor of Cultural Foundations and Teaching and Leadership at the School of Education at Syracuse University. We work directly with professors Kelly Chandler-Olcott and Jeff Mangram as well as multiple Nottingham Early College High School program coordinators, staff, and team members. As part of this project, we also collaborate with the larger SU campus faculty and administration, the Syracuse City School District, teachers at Nottingham High School, and parents of students in the NECHS program.

Indicators of Institutional Transformation
Context
Higher education institutions that have undertaken institutional transformation seek to understand whether they are having impact that will outlast leadership transitions and become hard-wired into institutional routines and norms. They have also begun to explore ways to leverage collective impact, so that discrete and siloed programs addressing common challenges can pool their knowledge and resources and increase their overall efficacy. Yet, most initiatives aimed at increasing participation of under-served groups do not track indicators of improvement at the level of institutional practice or policy or encourage a focus on collective impact. This project with the University of Michigan draws together three different initiatives at UM that share a common goal of increasing full participation and a common strategy of using information to drive change. It builds on earlier research done at the University of Michigan on their ADVANCE program—research that gave rise to the Architecture of Inclusion framework.
Project Description
The Center has developed a collaboration with the University of Michigan to produce indicators of institutional transformation and use these indicators to understand how University of Michigan is progressing toward institutionally embedded diversity in three programs aimed at advancing the participation of women and people of color in the academy. These programs include (1) Program review of graduate programs, (2) ADVANCE institutional Transformation, and (3) Masters-to-PhD Bridges programs aimed at increasing diversity. This collaborative inquiry explores how information can be mobilized to enable reflection and change, as well as how these programs can be developed so that they are integrated with each other and into their departments, and so that they become a catalyst and enabler of expanded participation of URM in graduate education and on faculties both at UM and in the larger disciplinary networks.
Resources
The Architecture of Inclusion: Advancing Workplace Equality in Higher Education
Susan Sturm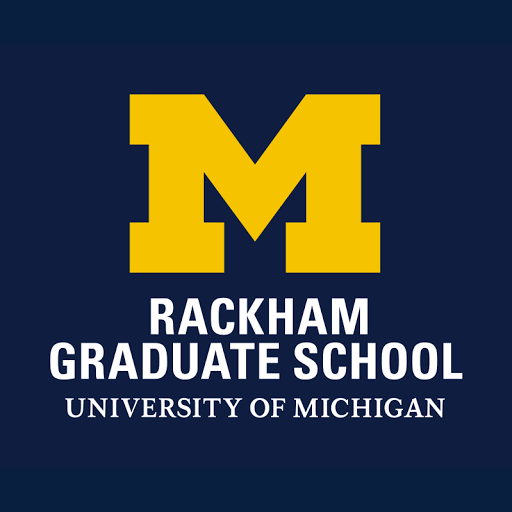 Culture and Community Initiative
Context
The Center has undertaken a project in support of the Culture and Community Initiative (CCI) at the Harvard Business School (HBS), a three-year project designed to cultivate a culture that enables members of the HBS community to discover and realize their full potential for advancing HBS' mission of educating leaders who make a difference in the world. The CCI was founded on the belief that a fully engaged community of faculty, staff, and students is vital to HBS's ability to address the business and leadership challenges facing society. Full engagement means having the wherewithal to do one's best work—and to draw out the best in others—in service of the mission. The CCI strives to diagnose and create the conditions for full engagement, and in so doing, to help HBS model the kind of leadership it seeks to inspire in its students and in the world more broadly.
Project Description
In support of the CCI, the Center is conducting an inquiry and action research project that will serve as a window into the culture of HBS and how it operates. The project brings a multi-level systems framework to this inquiry, building on the framework of the Architecture of Inclusion developed by Susan Sturm (the project leader) and the Center. The Center's approach proceeds from the premise that any effort to analyze and undertake shifts towards the conditions of "full engagement" requires understanding system dynamics at multiple levels—individual, interpersonal, organizational, network, and extra-organizational.
Collaborators
The Center has convened a diverse group of five researchers expressly for this project. Susan Sturm, the George M. Jaffin Professor of Law and Social Responsibility at Columbia Law School and Director of the Center for Institutional and Social Change, is the team's leader and architect of the team's approach to change. Team members were selected for their expertise in the different levels of analysis needed to advance multi-level systems change and for their experience linking institutional research and intervention. Heidi Brooks, social psychologist and lecturer at the Yale School of Management, has done extensive work on individual leadership development and brings an individual leadership orientation to the work. Deborah Kolb, professor emerita at Simmons College and co-founder of the Center for Gender in Organizations, focuses on the interpersonal level and is a nationally recognized expert on gender and negotiation, especially in organizational contexts. Howard Gadlin, Director of the Center on Cooperative Resolution at the National Institutes of Health, is an experimental psychologist who offers expertise in advancing collaboration and change at the team and organizational level. Peter Bearman, Director of the Lazarsfeld Center for the Social Sciences, the Cole Professor of Social Science, and Co-Director of the Health & Society Scholars Program at Columbia University, is a sociologist who specializes in networks, the broadest level of analysis represented on the team. The Team is working with Robin Ely, Senior Associate Dean for Culture and Community and the Warren Alpert Professor of Business Administration at Harvard Business School.
Transformative Leadership Networks for Social Change
Context
Growing inequality is an urgent and sticky problem affecting the health of our democracy and our communities and requiring institutional and grass roots leadership equal to the task of mobilizing and sustaining broad-scale change. This class of problems requires solutions that are not simply technical or managerial, and that transcend the largely individual-focused strategies that have characterized many leadership, fellowship, diversity, civic engagement initiatives over the past three decades. Entrenched and structural inequality demands transformative leadership rooted in addressing pressing problems and equipped to: change the hard wiring that preserves embedded inequality, address multi-dimensional problems that cut across institutional boundaries, mobilize networks, build collective will across diverse stakeholders, and work at many different levels of the ecosystem.
Project Description
Several projects fall under the umbrella of transformative leadership aimed at building a more just society. They include:
Co-chairing, a working group on Transformative Leadership for Social Justice, with Nancy Cantor. We have prepared a white paper entitled Transformative Leadership for a More Just Society: Revitalizing Higher Education's Role
Collaborating with LADO on building a diversity and innovation collaborative linking liberal arts institutions and research universities
Developing a network of law students and lawyers focused on cultivating knowledge, curricula, and collaborations facilitating transformative leadership
Producing a podcast series highlighting the work of innovative lawyers involved in social change
Resources
Building the Architecture of Inclusion presentation
Susan Sturm
Full Participation: Building the Architecture for Diversity and Public Engagement in Higher Education
Susan Sturm, Tim Eatman, John Saltmarsh, and Adam Bush
Scaling Up
Lourdes Hernández-Cordero, Susan Sturm, Kathleen Klink and Allan J. Formicola
Linking Diversity and Public Engagement
Context
Now more than ever, colleges and universities are crucial institutions for building societies' capacity to realize democratic values and address the complex problems facing local, regional, national, and international communities. Higher education and community leaders are grappling with how to fulfill these challenging and sometimes conflicting responsibilities, at a time when they are buffeted by competing values, incentives, and economic pressures. There has been considerable mobilization both within particular institutions and nationally to make higher education's public mission more central; however, despite increased attention paid to enhancing higher education's diversity and public engagement responsibilities, that aspiration frequently operates at the periphery of institutional priorities and experiences. Many higher education institutions acknowledge and embrace public engagement and diversity in their mission statements, but they are not currently set up to facilitate the achievement of these important goals. The Center brings together strategically placed higher education institutions and communities that are working to figure out how to locate public problem solving at the intersection of research, teaching, and engagement, and how to do so in a way that engages the full participation of diverse communities, particularly those historically left out of this discussion. Syracuse University and the University of Southern California are two institutions with strategies for hardwiring those linkages into institutional practice. Both institutions occupy key positions within Imagining America's national network, and thus are poised to play significant roles in diffusing and scaling up innovation.
Project Description
The Center for Institutional and Social Change has developed a research collaboration with Syracuse University (SU), the University of Southern California (USC), and Imagining America (IA) that proceeds from a shared vision: to build higher education institutions that enable people from all communities, backgrounds, and identities to participate fully, and in the process, to build collective knowledge and capacity needed to solve difficult public problems, a dual agenda we refer to as "institutional citizenship" (Sturm 2006). Consistent with this vision, the project uses collaborative inquiry to advance three linked goals: (1) increasing access, success and full participation in higher education for underrepresented groups and communities, (2) building higher education's capacity to address urgent challenges facing these communities through public engagement, and (3) prompting the institutional re-imagination needed to facilitate the achievement of these goals.
This project undertakes a mixed-method, action research approach combining in-depth institutional inquiry, cross-institutional knowledge sharing, and comprehensive information pooling via an advisory board and IA's national network. Specifically, it will map, systematically document, learn from, build upon, and network across innovations within and between a set of strategically placed higher education institutions and their constituent communities: Syracuse University, the University of Southern California, and the national consortium, Imagining America. It also combines the capabilities of university-community initiatives organized around institutional citizenship goals (SU's Scholarship in Action and USC's diversity work), a national movement-building organization to create national momentum for this agenda (Imagining America), and an action-research organization providing frameworks, systematic inquiry approaches, and networks to scale out (the Center for Institutional and Social Change) in order to answer two overarching questions: How can initiatives, programs, and universities learn from each other? How can arts, design, and humanities serve as a particular vehicle for linking diversity/inclusion with public scholarship/engagement? The work builds on IA's collaboratories and national institutional network to provide a baseline understanding of best practices, encourage cross-institutional learning and knowledge sharing, and catalyze a national dialogue on these issues.
Collaborators
The Center for Institutional and Social Change partners with multiple stakeholders from Syracuse University, the University of Southern California, and Imagining America. Our co-principal investigators are Nancy Cantor, Chancellor and President of Syracuse University, and George Sanchez, Vice Dean of Diversity and Strategic Initiatives, USC Dornsife College of Letters, Arts, and Sciences. We also collaborate closely with Jan Cohen Cruz, Director of Imagining America and University Professor at Syracuse University, Tim Eatman, Project Director for Research and Policy at Imagining America and Assistant Professor of Higher Education at Syracuse University, and Adam Bush, IA's National PAGE Director. Other important partners in this work include our national advisory board to the project, campus liaisons, program coordinators, as well as administrators and staff at each institution.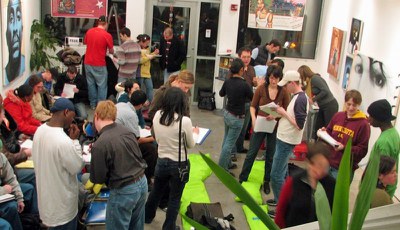 Lawyers as Boundary Spanning Intermediaries
Context
A group of higher education institutions and leaders are engaged in initiatives to increase access to higher education for first generation college-bound students living in their communities. This place-based goal of providing educational access to the local population necessarily includes figuring out how to provide higher education access for immigrants, including those who are undocumented. With the failure of the federal Development, Relief, and Education of Alien Minors Act (DREAM Act) in December 2010, efforts at addressing the educational needs of undocumented students has turned to the state and local level.. In many cases, the current legal and political environment has led institutions to address the educational needs of undocumented students through informal relationships, policies and practices that provide the financial and social supports needed for undocumented students to gain access to and succeed in college. Institutions and leaders must navigate difficult legal terrain and find ways to connect the networks of faculty, students, administrators, community members, and policy makers involved in doing this work, under conditions of high conflict and polarization.
The Center for Institutional and Social Change is partnering with the National Forum on Higher Education for the Public Good on a research project examining the role of college and university general counsel and other lawyers in supporting educational access to undocumented students. The National Forum is advancing research in this area through the Storm Center initiative - a communications hub that works to cultivate networks that leverage support for institutional leaders taking public positions in support of higher education for undocumented students. The Storm Center will gather, disseminate, and provide information useful for those who advocate at the institutional level for undocumented students.
Project Description
The Center's project involves conducting field research and preparing a paper on the roles, strategies, and relationships of in-house lawyers (or others in a position to give such counsel) involved in providing advice and support on issues of undocumented student access in higher education. This project seeks to understand lawyers as institutional actors operating at the boundaries of institutions and their legal and policy environments, in advancing the full participation of undocumented students in higher education. By gathering and collecting the narratives, strategies, and networks of general counsel and other lawyers, the project will produce a research paper that highlights and explains the role of general counsel as providing important organizational "boundary functions" that work to inform institutional leaders' decisions in an area of legal ambiguity and political polarization. The paper will build on work done by the Center, in collaboration with students in the Diversity and Innovation Seminar, on undocumented students as transformative leaders and on institutional strategies for increasing access to higher education for undocumented students.
Collaborators
The Center is collaborating with John Burkhardt, the Director of the National Forum on Higher Education for the Public Good and the researchers at the National Forum, as well as with the leadership of higher education institutions that are involved in programs aimed at increasing educational access for first generation students in their communities, including those who are undocumented.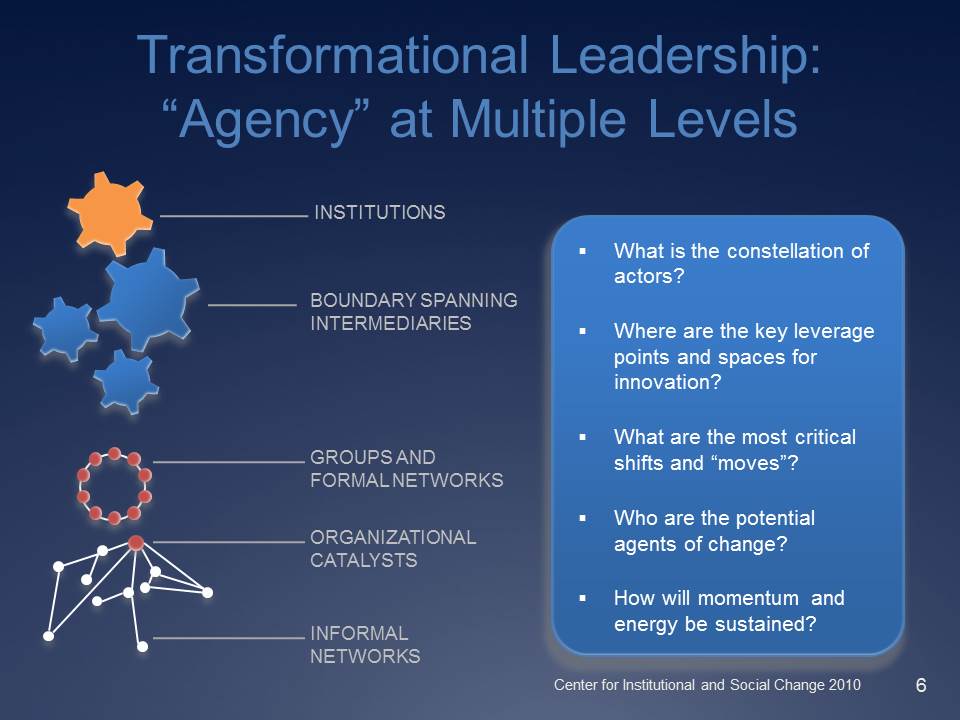 Network Development
The Center uses network development as a key strategy for advancing our theory of change, as well as an indicator of full participation. These networks involve collaborations among multi-faceted transformative leaders to identify and address shared visions, challenges and commitments and to produce concrete impact in institutions and communities while generating significant learning and research that can be applied broadly.
The Reentry Education Network
The Reentry Education Network is a consortium of New York City based community based organizations, government agencies, and higher education representatives dedicated to increasing access and success of formerly incarcerated individuals to education and shifting public policies and priorities from incarceration to education. The Center is working with the Reentry Education Network to explore the network's capacity and potential for collective impact.
Imagining America
Imagining America is a consortium of universities and organizations dedicated to advancing the public and civic purposes of humanities, arts, and design. Its mission is to realize the democratic, public, and civic purposes of American higher education. The Center is working with IA to develop local, regional and national collaborations that facilitate the relationship between (1) undertaking public scholarship that addresses pressing community concerns and (2) building an inclusive university, a dual agenda of "institutional citizenship."
Liberal Arts Diversity Officers (LADO)
The Liberal Arts Diversity Officers is a consortium of 24 liberal arts colleges that have come together to build their institutional and collective capacity to build campuses that include diverse groups and that create environments that enable those groups to succeed, thrive, and contribute fully to their communities. The Center works with LADO to enable members to pool their knowledge, create occasions for meaningful collaboration, and cultivate the network's transformative potential.
Transformative Leadership for Social Justice Working Group
The Transformative Leadership for Social Justice Working Group was created under the umbrella of the Ford Foundation's Building Knowledge for Social Justice Project. The TLWG brings together higher education and community leaders with a track record of successful and innovative transformative leadership development work related to social justice concerns. The Foundation charged the TLWG with examining how and where leadership can be developed in key institutions that must address and try to reverse inequality It has convened a group of leadership from higher education.
The Working Group consists of the following participants:
Susan Sturm, Co-Chair
Nancy Cantor, Co-Chair, Chancellor, Syracuse University
Shirley Collado, Dean of the College and Chief Diversity Offficer, Middlebury College
Mildred Garcia, President, California State University, Dominguez Hills
Richard Gray, Co-Director, Community Organizing and Engagement, Annenberg Institute for School Reform, Brown University
Freeman Hrabowski, President, University of Maryland, Baltimore County
Rakesh Khurana, Marvin Bower Professor of Leadership Development, Harvard Business School
Nicholas Lemann, Dean and Henry R. Luce Professor, Columbia University Graduate School of Journalism
Earl Lewis, Provost and Executive Vice President for Academic Affairs, Emory University
Martha Minow, Dean and Jeremiah Smith, Jr. Professor of Law, Harvard Law School
Robert Moses, President, Founder of The Algebra Project, Inc.
George Sanchez,Vice Dean of Diversity and Strategic Initiatives, USC Dornsife College of Letters, Arts, and Sciences
Ellen Schall, Dean and Martin Cherkasky Professor of Health Policy and Management, Robert F. Wagner Graduate School of Public Service, New York University
Abby Stewart, Associate Dean for Academic Programs and Initiatives; Sandra Schwartz Tangri Distinguished University Professor of Psychology and Women's Studies, College of Literature, Science and the Arts; Director of the ADVANCE program, Rackham Graduate School, University of Michigan
Beverly Daniels Tatum, President, Spelman College
The American Commonwealth Project: Colleges and Universities as Agents and Architects of Democracy
The American Commonwealth Project (ACP) was initiated on September 7, 2011, by a group of higher education and civic leaders, in collaboration with the Department of Education (DoED) and the White House Office of Public Engagement (OPE). In a time of crisis in our national democracy, we are committed to the proposition that higher education is a public good in multiple ways which need recognition and strengthening. ACP aims to move civic learning and engagement to an ethos and identity of civic learning and democratic engagement, not simply civic activities. ACP will take advantage of the celebrations planned for 2012, the 150th anniversary year of the Morrill Act creating land grant colleges and universities – once known as "democracy colleges" -- to stimulate a vigorous national conversation on the ways in which higher education is a public good, contributing to a democratic commonwealth. The Center's leadership is on the strategic planning committee of the American Commonwealth Project.
Lawyers and Transformative Leadership Network
The Center is developing a network of students, alumni, and lawyers who are using their legal education as a jumping off point for advancing full participation in their work. This network makes visible the narratives and strategies of these innovative lawyers involved in social change, develops curricula and educational programs aimed at building the capacity for transformative leadership, and creates opportunities to cultivate lawyers' involvement in transformative leadership.
Educational Projects
The Innovative Lawyering For Social Change project aims to describe and aid the work of lawyers, legally-trained professionals and law students with innovative strategies for creating sustainable change.
We seek to create a community of practice among these innovators, and advance understanding of the ways in which lawyers can serve as transformative leaders and social change agents, looking beyond the traditional paradigm of impact litigation.
Current initiatives include producing a podcast series featuring innovative practitioners discussing their work and career development. This series examines legal training and experience as tools for innovation and the development of effective professional niches for legally trained innovators.The podcast project is closely linked to the Diversity and Innovation seminar. The project was initially launched by students in the seminar and students continue to identify interview subjects, conduct interviews and use the project to develop their own understanding of the possibilities and utility of legal education, and learn about the concrete steps innovative lawyers have taken in shaping unique and powerful roles.
Diversity and Innovation is a year-long trans-disciplinary seminar and research practicum, which develops innovative frameworks and strategies for addressing structural inequality and advancing new models of citizenship within social institutions.
The seminar explores the emerging role of lawyers, transformative leaders and other change agents in addressing structural inequality through institutional transformation. It offers an integrated and systemic approach to addressing structural inequality and advancing full participation in higher education. To learn more, please visit our seminar website.
The inaugural class of the 2012-2013 seminar met on September 4th, 2012. Participants reviewed the syllabus for the upcoming fall and spring semesters, considered past student projects as a model for future ideas, and broke into pairs to discuss narratives of change, concluding the session with a group review of the narratives discussed.
The Center welcomes this year's students and looks forward to following their inspiring ideas as they transform into dynamic research projects.